Migrate from Classic to New
"The migration was fantastic! The transition of data was almost seamless.  We logged out of Classic on a Friday and into New LP on Monday."
-Shauna Richardson, PMP – Hayward Tyler
The same predictive scheduling magic you love about LiquidPlanner Classic, now with Intelligent Insights and a slick new user interface, as well as:
Improved Data Customization Options

Sub-tasks for breaking down work

Collections to better categorize your Portfolio

New Template functionality

Global Account Management

Flexible User Access Controls
Review your LiquidPlanner Classic workspace with a Product Expert.
Get familiar with the new LiquidPlanner interface and learn what's new.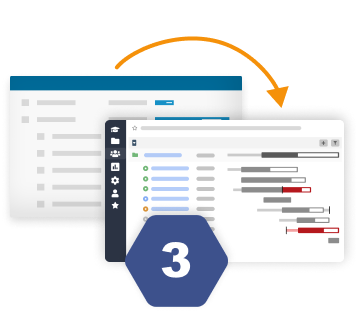 Schedule seamless data migration to minimize downtime for your team.
What do you gain with LiquidPlanner New?
How do I know if I'm ready?
Read Frequently Asked Questions about migration
Complete in-app training resources available in Academy
Watch Short Feature Tip Videos about LiquidPlanner New
Don't take our word for it, read a migration case study