LiquidPlanner's calendar integration displays up to 3 months or 200 upcoming tasks and events in your external calendaring program.  Note that it does not pull events or other information from external programs into LiquidPlanner.
To do this one-time integration, go to User Menu > Settings > My Settings > Calendar Integration.  Then, just follow the appropriate instructions for your calendar type:
To push your LiquidPlanner calendar into MS Outlook on a PC, simply click the "Add LiquidPlanner Calendar" link in the screen shot above.  It is not possible to push your LiquidPlanner calendar into MS Outlook on a Mac.
With the calendar integration feature, you'll be able to tell whether you're facing a manageable week or if you'll have to work overtime to get everything done.  Your calendar and your LiquidPlanner tasks will stay in sync, even when things shift around or are marked done, so you can be more connected than ever.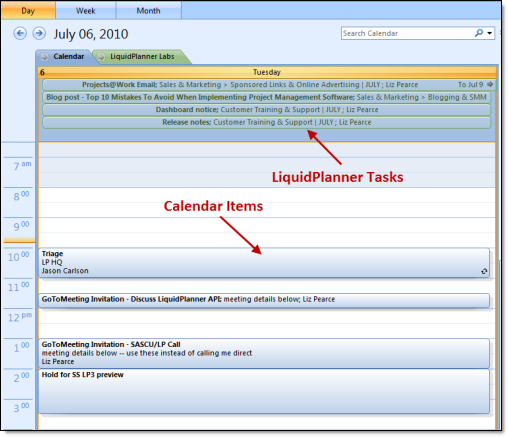 LiquidPlanner pushes calendar updates out every five minutes, but it may take longer to see those updates appear in your external calendar. Refresh rates for external calendars are out of our control, and there is no way to force a manual refresh.
Related Articles