"Dear Elizabeth: I recently started a position as a project administrator. I am responsible for updating our systems, entering data, and submitting reports into a tool. I have met with my manager several times to see if I am missing something because once I've updated the metrics, there's nothing else really to do. I don't want it to look like I'm not working, but I'm at a loss of what I could be doing. And, she won't give me anything extra.
I asked one of the project managers how could I help him and I was given a data-entry task. I know I can do more. Can you give me some suggestions for approaching this position?"
It's not very often someone asks for advice for how to deal with not having enough to do! I do think this situation happens frequently though, especially in organizations where project management approaches are relatively immature. But it could happen in any job.
I have some ideas for how to fill up your day with value-adding work that uses your skills, and also some suggestions for tackling this proactively with your manager.
How to Fill Your Time Productively
You have asked for more work and haven't been given anything—or at least, not been given anything that you feel is the right kind of task.
Has your company had project administrators before? In this role, I would expect you to be taking on the admin work, data entry, updating reports, logging changes, entering metrics, and so on. But, also, to be exposed to other areas of project management so that, in the longer term, you can take on small projects, and then larger projects.
Project admin positions should be a good stepping stone to a future career as a project manager.
What can you find to fill your time productively, in a way that supports your business and your career goals? Here are some suggestions.
Create work instructions: It sounds like your job includes regular, repetitive tasks. Create a set of work instructions (a standard operating procedure) for those tasks. Then, if you are ever away from the office, someone else will be able to pick up the work and complete it.
Ideally, you'd want to be handing these jobs on to another project administrator when you take your next career step. It will help you to have them already documented.
Review existing processes: Take a look at the processes you use regularly, or that are used by the project managers in the team. Can you improve them? Start by documenting exactly what happens and then look for areas of overlap, repetition, or delay.
Ask the question, "Why do we do it like that?" Every time you hear the answer, "I don't know. That's just the way it is," question that step.
Volunteer to attend meetings: Invite yourself to meetings. Take minutes if no one else is—volunteering to do this is a surefire way of having someone say they are happy for you to tag along! Listen. This is a great way to find out more about the business and its goals.
Plus, you can volunteer for the actions that sound interesting. If a task comes up that is not really in your remit, and it's allocated to someone else, offer to support them on it. Follow up afterwards and ask how you can help them achieve it.
Keep learning: If the company has online training programs, do them. Block out some time each week to work on your personal development.
Being successful in a project role involves being good at negotiating, communication, influencing as well as more technical skills like risk management and scheduling. Watch webinars, read books, find influencers, and invest your time in improving your skills.
Get to Know Your Tools
The next thing I would suggest is that you study the tools you are using. Become the go-to expert in the team for how the software works. Read the online help, watch the tutorial videos. Most vendors have them. Join forums or the user group. Subscribe to the software company's blog and email list so you get updates for new feature releases. It is unlikely that anyone else will have done this so you can be incredibly helpful by simply knowing the fastest, easiest ways to get data into or out of the tool.
Something specific to look for is how the reporting works. Teams often spend a lot of time wrangling data into a report format that pleases executive management. If you can cut down the time it takes to produce reports, you'll be the office hero!
Perhaps you could set up templates, or create a scheduled set of alerts that prompt reports, or simply format the reports to give managers what they are looking for.
To do this well, listen to what people say about the software in use and what they are struggling with. These are the pain points to try to address.
Ask for More Work
I know you've already tried this, but I would encourage you to try again.
Keep timesheets that show how your time is being used. If you are attending team meetings, and listening to what is happening in the rest of the department, you probably have a good idea of which project teams are stretched for resources.
Your manager might not be allocating you more work because she doesn't have anything specific for you to do, or she doesn't want to overload you since you have only just started.
Suggest some specific things that you could take on, like supporting a project manager with an upcoming workshop, taking on drafting her monthly report or project communications, whatever you think you could do. Being vague and asking for "more" isn't going to get you what you need.
Talk to other project managers as well. Book a slot to have coffee with each of them, ask them what they are working on and how they started out in their careers. Talk to them about where you would like to go in your career. Let them know that you are looking for stretching, interesting work that will help you grow. Let them know that you have time available. Your timesheets will tell you how much time you can commit.
Then follow up. Remind your colleagues that you have time to offer. Keep saying yes to opportunities. Knowing the over-stretched project managers I have worked with in the past, they won't need asking twice because they won't like to feel like you have capacity and they are so busy!
You want to show that you are keen, but also that you are proactive and good at what you do. Over time, you'll find people come to trust you and your judgment and that more interesting work flows your way.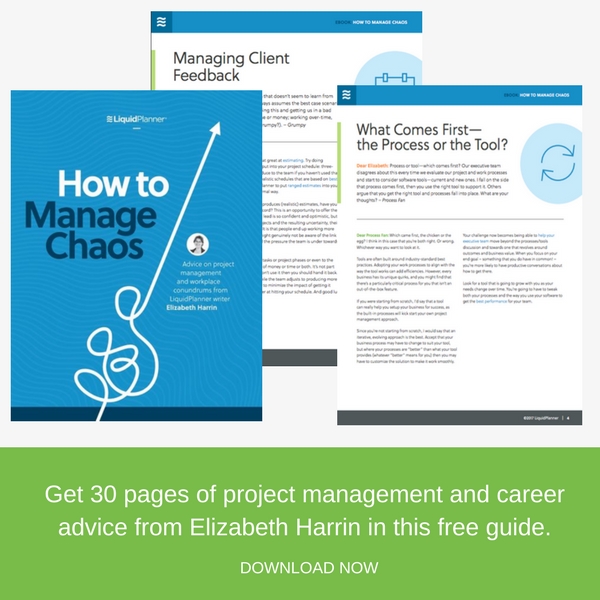 Elizabeth Harrin is a project manager, author of several books, and a mentor. Find her online at her blog, A Girl's Guide to Project Management